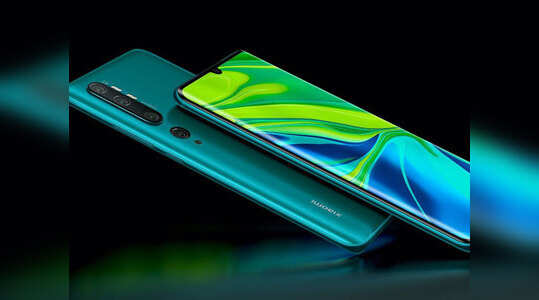 New Delhi
is planning to bring smartphones with Xiaomi cameras. The smartphone will have a 108-megapixel camera. Xiaomi has been teasing these smartphones for quite some time. This is Xiaomi's Mi 10 series. This flagship series includes Mi 10 and Mi 10 Pro smartphones with 108 megapixel cameras, which were launched in China last month. There are now indications that these smartphones can be launched in India soon, as the company has now renamed its Twitter handle as 'MiIndia # 108MP is Here'. Xiaomi Vice President Manu Kumar Jain has also teased the launch of Mi 10 series in India.
Indicated higher pricing call
Aemjon also be teaser release attached to the smartphone via his Twitter account. However, the company has not yet announced the launch date of the Mi 10 series smartphone. Meanwhile, Manu Kumar Jain has indicated the higher pricing of Xiaomi's 108-megapixel phone through a Twitter post. Jain cited three major reasons for the 'different pricing' of the soon-to-be-launched smartphone. These three reasons are direct import, higher GST and declining value of Rs.

Jain , a 108-megapixel main camera in the back of the phone, said in a Twitter post, 'Mi fans, we have worked very hard to bring this 108-megapixel flagship experience to India ... However, I would like to say that for this flagship we May have to have a different pricing model. The Mi 10 smartphone has a starting price of 3,999 yuan (around Rs 42,300) in China and the Mi 10 Pro has a starting price of 4,999 yuan (around Rs 53,000). Both of Xiaomi's smartphones have a curved AMOLED display and quad rear camera setup. The main camera in the back of the phone is 108 megapixels. Both smartphones launched in China have Qualcomm Snapdragon 865 processor.

There are some specifications of these smartphones are very similar to the specifications of
the Mi 10 and Mi 10 Pro smartphones launched in China. Both smartphones run on Android 10 with MIUI 11. The smartphone has a 6.67-inch full HD + curved display with a 90Hz refresh rate. There are 4 cameras in the back of both smartphones. The Mi 10 smartphone has a 4,780 mAh battery, which supports 30W wired charging and 30W wireless charging. At the same time, 4,500 mAh battery has been provided in the Mi 10 Pro smartphone, which supports 50W wired fast charging and 30W wireless fast charging. The battery also supports 10W reverse wireless charging.