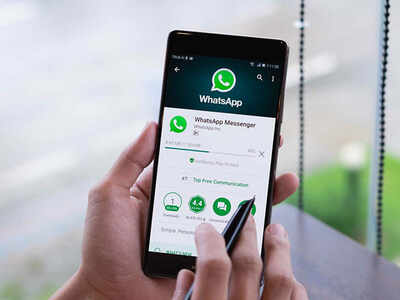 The
world's most popular instant messaging app, WhatsApp has been continuously adding new features.
This feature is also available in WhatsApp that you can customize its look according to you.
You can choose from wallpaper to font and theme of your choice.
Here we enjoy chatting like to tell you about some basic features such linked Votsaep through which can be extended is
change such
WhatsApp chat
wallpaper
can put wallpaper in the background of Votsaep chat not only your choice but You can also put your own photo from the phone's gallery.
For this go to the settings of WhatsApp, go to Chats, go to the Chat Wallpaper option and apply the wallpaper of your choice.
Make font bold or italic
You can write any word or line in bold, italic or strikethrough design while chatting.
To write bold, put * front and back of your text.
Put _ on both sides to write italics and use ~ for strikethrough design.
Keep favorite chats at the top
You can keep the chats of your choice at the top.
For this you will have to top the chat pin.
You can also unpin it later.
Long press on WhatsApp chat for this feature.
Tap on the icon of the pin that appears at the top.
Bookmark important messages like this
Bookmarking means that you can find any message at any time, without much effort.
You can select any message or bookmark in WhatsApp.
For this, long press on the message in the chat.
Then tap on the star icon (*) seen above.
You can select any message in your favorite.
Whenever you want to find these messages, open WhatsApp and go to Menu.
Then go to the option of Starred Messages.
How to enable dark mode
Recently, WhatsApp has introduced a new dark mode for Android beta users.
It gives a completely new look to your chat.
To enable it, go to Settings> Go to Chats> then go to Theme> and select the Dark option.
However, keep in mind that ordinary users will have to wait a bit for this feature.