After four years of hard work, an impressive team of modders have finally completed work on Vice Cry: Remastered, a full port of the Miami inspired city transposed into the engine of GRAND THEFT AUTO V. The world of Vice City from GTA is one of the most revered settings in all of gaming for its unique neon design and lively game world. Now, eighteen years after its original release, Vice City has been given new life in the form of a mod.
Grand Theft Auto V released back in 2013 to rave reviews from critics, with many lauding the game for its nuanced story and innovative game mechanics. In the six years since release, GTA V has only continued to grow in scope, first by offering a full-fledged online mod, then by supporting mods on PC. Despite widespread fanfare for GTA V and its setting of Los Santos, many players still yearned for a chance to return to Vice City. Insider speculation added fuel to the fire in 2018, after rumors spread rampant alleging that GTA VI would go back to Vice city.
The "Vice Cry" team of modders have released
Vice Cry: Remastered 1.0
, which is available to download
here
. The description for the project says "
Vice Cry: Remastered is a full port of Vice Cry to Grand Theft Auto V, Running as a DLC, with many new details added for a true VC experience
." It's worth noting that this doesn't appear to be a remake of the story of
Vice City
, but rather a recreation of the world with original art assets.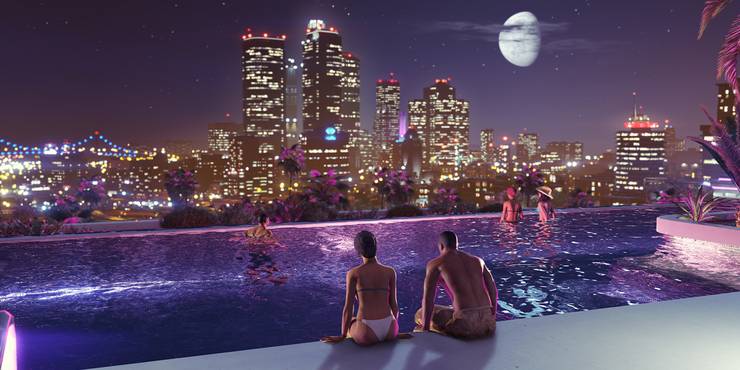 Some of the features in
Vice Cry: Remastered 1.0
include: new models and textures, car generators, working traffic lights, and much more. The project currently has a 4.56/5 star rating on the
GTA V
mods website, with many saying that it does a great job of recreating Vice City. As expected with most mods, some players have had difficulty getting
Vice Cry: Remastered
to run properly. But fear not, there's even a discord chat linked on the download page where you can ask questions and report bugs to the developers.
Perhaps it's true that hind sight is 20/20, so going into the new year with misty eyed nostalgia for
Vice City
is as good a time as any. It's no doubt GTA is one of the most profitable game series in the world but it's also one of the most admired. And of the fifteen games in the series,
GRAND THEFT AUTO: VICE CITY may
be the most celebrated of all.