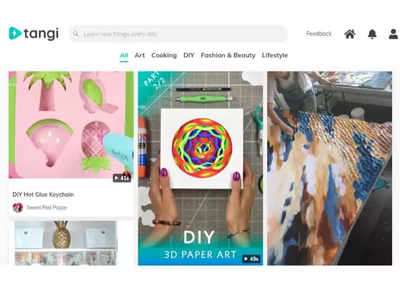 New Delhi
video making app
TikTok
has become quite popular in India.
It has a large user base worldwide including India.
In view of this, now the legendary technology company Google has also brought a new short video making app, named
Google
Tangi.
This app has been prepared by Google's Area 120 team.
The company says that it is a social video sharing app on which small How To (easy way to do some complex work at home) videos can be shared so that people can learn something new.
What is Google's Tangi app Like
TicketLock, users can create videos up to 60 seconds on this app too.
While the TikTok app is used more for entertainment, this app is designed for a special educational purpose.
It has different categories like DIY, cooking, lifestyle, art, fashion and beauty for videos.
Currently this app is available for free download on Apple's App Store and web.
It is available in all areas of the world except the European Union.
However, at the moment it has not come on the Google Play store.
No information has been available on how long it will be available for Android users.
Google said that at present only limited people can upload videos on this app.
For this, users have to join the waitlist first.